At the time of the previous consultation, five options were under consideration:
Three options involving different ways of extending the Elizabeth line from Abbey Wood to Dartford and/or Northfleet/Ebbsfleet:

Option 1 – extending Elizabeth line services at six trains per hour from Abbey Wood to Northfleet on shared tracks with existing National Rail services
Option 2 – extending Elizabeth line services to Dartford on segregated tracks at 12 trains per hour, with further extension of 6tph to Northfleet
Option 3 – operating new Elizabeth line services to Dartford on segregated tracks, with improvements to Southeastern National Rail services between Dartford and Northfleet

One option to improve National Rail services with no change to the Elizabeth line; and
One option to provide new Bus Rapid Transit (BRT) services with no changes to rail services.
Maps showing these options are available here


What you've told us already
Over 1000 people responded to the previous consultation and all responses were collated, analysed and subsequently summarised in a Consultation Summary Report - click here to download.
Your views were considered as part of the decision-making process to determine which of the potential improvements to the transport network should be selected for further scheme development and assessment. The responses we received were helpful and enabled us to learn more about what is important to you in shaping the future of the AW2E Corridor. Below are some of the key themes raised during the consultation period.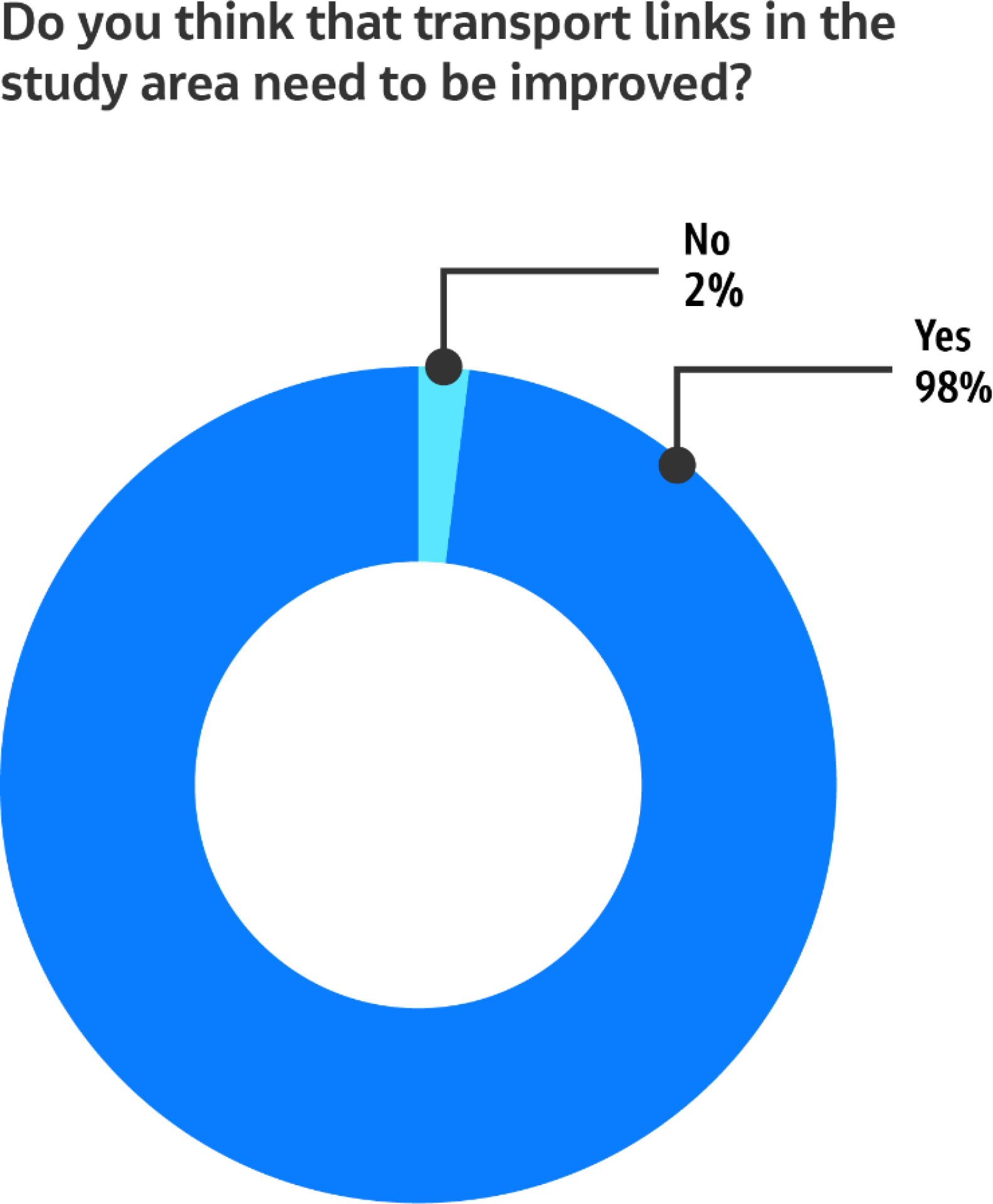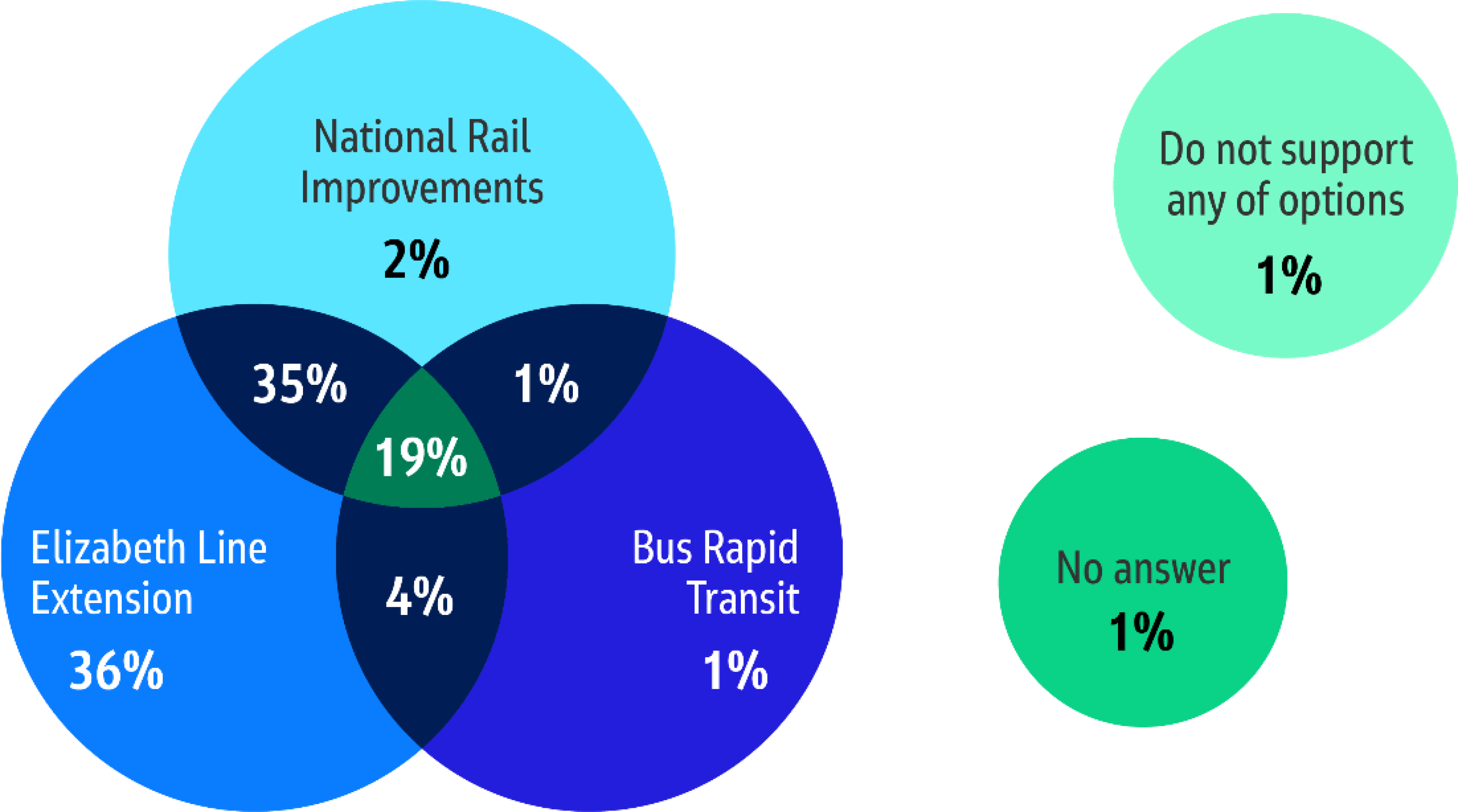 Go to 'What have we done since the previous consultation?'